FIFA World Cup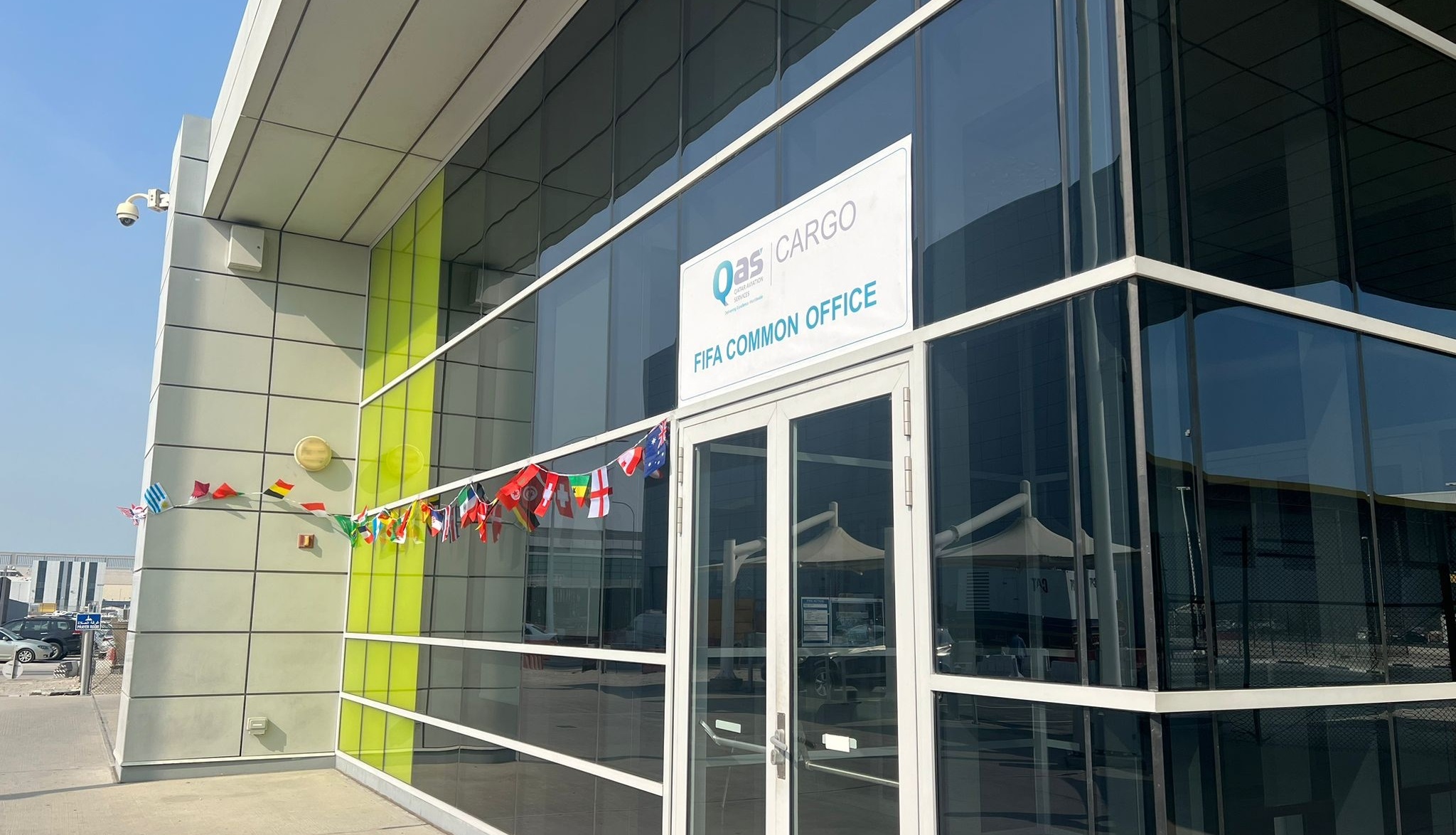 Common Office
The Common Office ensures that customers and all stakeholders within the hub are fully aware of any direct/indirect FIFA movements, everything is pre-planned and communication with all parties are aligned and agreed upon in advance. The main objective of the QAS Cargo Common Office is to steer direct and indirect FIFA related cargo in the hub.
Benefits of Common Office:
The ease of operation by ensuring stakeholders are ready at day of operations
Point of Contact for Direct and Indirect FIFA shipments
Clearing roadblocks with customs/authorities
Contact Details:
00974 4010 3432
qasfifacommonoffice@qataraviation.com
Direct Ramp Delivery
Direct ramp delivery is available for Doha terminating shipment that needs a quick processing time. The shipment can be expedited by loading the shipment into the customer truck and inspecting the cargo at the ramp area. Contact the FIFA Common Office for more information and to request for Direct Ramp Delivery.
How to get to HIA Cargo
General Directions to HIA Cargo during FIFA
Exit number 3 is available for our staff and customers to reach HIA Cargo during the FIFA World Cup period.
Additional travel time to reach HIA Cargo should be considered 3 hours before the soccer scheduled match in 974 Stadium until 90 min after the match.
Traffic police will ease any congestion around 974 Stadium.
In case exit number 3 becomes fully unavailable, the Safety and Security Operations Committee (SSOC) and the traffic police will guide you to a different entrance to HIA Midfield.
Public Transportation to reach HIA Cargo
The Metrolink is the bus feeder service for Q-Rail and can be used to reach HIA Cargo. During normal operations, a Metrolink Bus is scheduled to HIA Midfield area from Ras Bu Abboud Station. During the FIFA World Cup, the Metrolink to HIA Midfield will continue to operate, however, the Metrolink will depart from National Museum instead of Ras Bu Abboud. The service schedule changes will be implemented from 11 November 2022 to 19 December 2022.
Match-day timings for Stadium 974:
Tue, 22nd Nov 19:00 (local time)
Thu, 24th Nov 19:00 (local time)
Sat, 26th Nov 19:00 (local time)
Mon, 28th Nov 19:00 (local time)
Wed, 30th Nov 22:00 (local time)
Fri, 02nd Dec 22:00 (local time)
Mon, 05th Dec 22:00 (local time)